Sen. Max Wise's Legislative Update - Fri 9 Feb 2018
Senator Wise reports on sixth week of Regular Session of General Assembly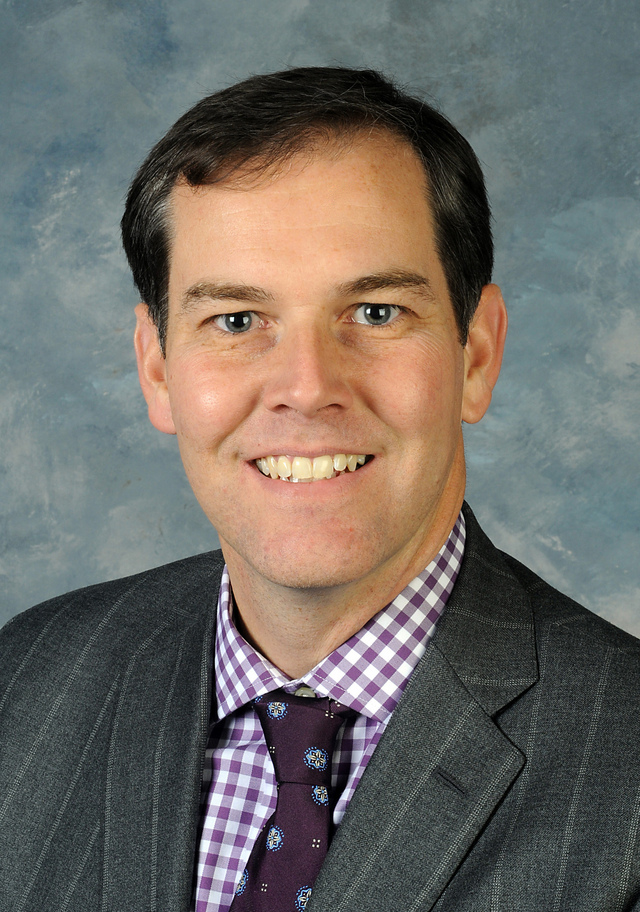 Personal political commentary/opinions of the writer
---
By State Senator Max Wise, (R-Campbellsville)
16th District: Adair, Clinton, Cumberland, McCreary, Russell, Taylor, and Wayne Counties
Week six of the 2018 Legislative Session is in the books, and bills continued to move steadily through the Senate as work on the budget and pension reform continues. While we have not released a pension proposal just yet, we are hopeful that it will be made public in the coming days as we continue to sort out details on this complex issue. As for the budget bill, its fate currently is in the hands of the House, and we are hopeful that we in the Senate will receive a budget bill by early March.
SB 96 - a transparency measure
Among the number of Senate bills passed this week was Senate Bill (SB) 96, which cleans up statutory language relating to the Cabinet for Health and Family Services. Senate Bill 91 is a government transparency measure that updates laws pertaining to city audits and financial accountability.
SB 101 - aimed at reducing time to fill school vacancies
Senate Bill 101, of which I am the primary sponsor, modernizes laws pertaining to school district vacancies by reducing the vacancy notice required from a superintendent to the chief state school officer from 30 days to 15 days. This shorter notice stems from the ability to post jobs online, allowing school districts to fill them faster than before and creating less long-term open vacancies. Additionally, SB 101 requires electronic publication of the complete school laws of the state, which were previously published in paper form. The bill also requires school board candidates to file a transcript evidencing completion of the 12th grade or certified results of a 12th grade equivalency examination.
SB 88 - reduces/ends unfunded mandates for cities
Senate Bill 88 prohibits the Kentucky General Assembly from imposing mandates on cities that require city expenditures or tax levies without fully funding the requirement or making the requirements contingent on city legislative body approval. Our cities are already strained without the additional burden of an unfunded financial mandate, and we hope this bill will prevent the waste of taxpayer dollars in such a manner.
SB 98 - bill to boost local tourism
Senate Bill 98 is a bill aimed at boosting local tourism by creating a new entertainment destination center license for counties not containing a consolidated local government or an urban-county government. We hope this bill will help bolster our smaller Kentucky communities that offer unique destinations.
SB 106 - limited license for certain salons
Senate Bill 106 would create a limited license for beauty salons that provide only blow-drying and styling services. Under current law, these businesses must obtain a full salon license and employ only trained cosmetologists who have completed 1,500 hours of training. SB 106 passed by a 35-0 vote and was sent to the House for consideration.
SB 153 - allows cattle, chicken haulers weight variance
We also passed a number of House bills this week that are now headed to the Governor for his signature. House Bill (HB) 153 allows for a 10 percent weight variance for vehicles transporting feed for livestock or poultry while establishing permitting fees to do so. House Bill 157 updates campaign finance laws, while HB 146 reorganizes and updates some facets of the Kentucky Department of Agriculture.
To those who have reached out to my office in the past weeks, thank you for staying engaged during these early weeks of session. If you are interested in following legislation online, please visit the Legislative Research Commission's website at www.LRC.KY.gov. You can find out who represents you in the General Assembly, track bills through the legislative process, and learn more about the legislative branch and its numerous purposes.
If you have any questions or comments about these issues or any other public policy issue, please call the toll-free line at 1-800-372-7181 or email me at Max.Wise@LRC.ky.gov.
# # # Note: Senator Max Wise (R-Campbellsville) represents the 16th District which encompasses Adair, Clinton, Cumberland, McCreary, Russell, Taylor, and Wayne Counties. He is the chairman of the Education Committee; as well as co-chairman of the Education Assessment and Accountability Review Subcommittee and the Budget Review Subcommittee on Transportation. He is also a member of the Appropriations and Revenue Committee; the Economic Development, Tourism and Labor Committee; the Health and Welfare Committee; the Veterans, Military Affairs, and Public Protection Committee; and the Budget Review Subcommittee on Economic Development and Tourism, Natural Resources and Environmental Protection.
This story was posted on 2018-02-09 10:43:21
Printable:
this page is now automatically formatted for printing.
Have comments or corrections for this story?
Use our
contact form
and let us know.