Senator Max Wise: Legislative Update 17 Mar 2017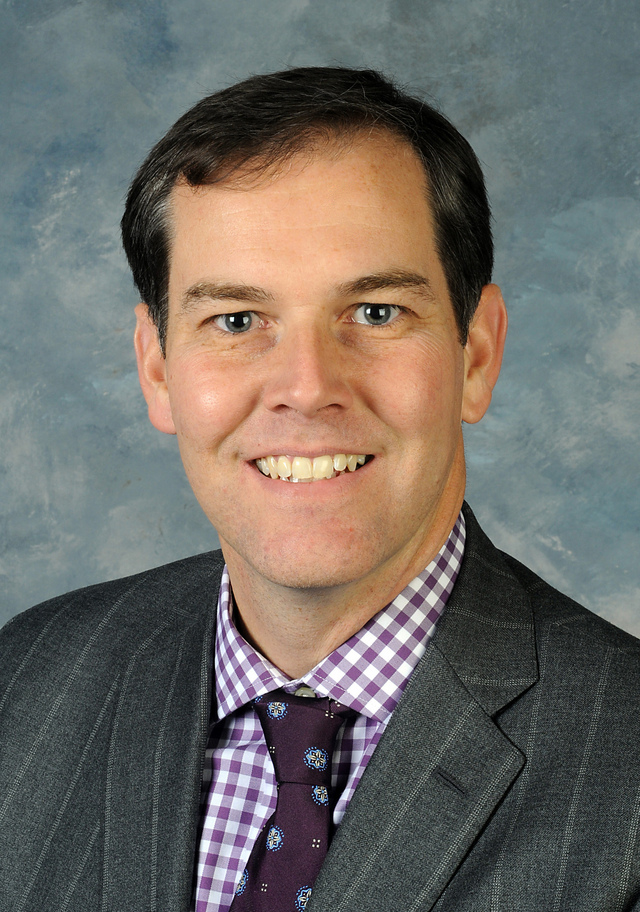 PERSONAL COMMENTARY: "The Truth About Charter Schools," in which Senator Wise gives his reasons for voting for a bill which he acknowledges has disappointed many . . . and states, "As a state legislator, a public school graduate, and as a parent of children currently in the public school system, I have worked and supported our schools for years. My core fundamental belief has always been that education is a parent's choice, be it public, private, Christian, homeschool, etc. . . ."
---
Click on headline for complete report to the people
By State Senator Max Wise, (R-Campbellsville)
16th District: Adair, Clinton, Cumberland, McCreary, Russell, Taylor, and Wayne Counties
While many bills passed through both legislative chambers this week, it was House Bill (HB) 520, the legislation to create an opportunity for public charter schools in Kentucky, that dominated the news. I know that many of you, especially my districtwide public school educators, may be disappointed in my vote to support public charter schools in Kentucky. While it is inevitable that constituents will never agree on every vote I take, I prayerfully consider all views and guidance in the job that I do as your state senator. Please allow this op/ed to provide you with information on what a charter school is, the rationale for making the decision that I did, and how public charters will be established in Kentucky.
I will also be publishing a follow-up letter in the coming days detailing the entire funding process that the state will use when it comes to Kentucky public charter schools. I hope this will better educate you on the issue and provide more insights into the truth about charter schools. I have championed for being an honest and transparent legislator, so my apologies for the details and length for this communication. I must also give credit to Representative Addia Wuchner for statistics and written details found within this letter that she provided.
As a state legislator, a public school graduate, and as a parent of children currently in the public school system, I have worked and supported our schools for years. My core fundamental belief has always been that education is a parent's choice, be it public, private, Christian, homeschool, etc.
In the past weeks I have seen and received phone calls, texts, emails, tweets, and Facebook posts featuring discussions about charter schools in Kentucky. House Bill 520 does not open the door for private charter school providers to pop up all over the state and take over the Kentucky public school system. With HB 520, public charter schools would have to be authorized/approved by local school boards before implementation or authorized by the mayors in Jefferson and Fayette counties (for those counties only). This process gives local control decision if a county wants to implement a charter school or not.
The argument that public charters pose a threat to our local public education system is completely inaccurate. Public charter schools will be a part of our public education system. The only institutions that should feel threatened by public charter schools are those that have failed students. Public charter schools will provide the parents of those students with additional public school options. Parents will not remove their children from schools where their needs are being met. As the son of a former college basketball coach, I think competition is a good thing. I have seen schools in my Senate district raise their educational gains from "proficient" to "distinguished" because of competition. Maybe, just maybe, having public charters in our larger urban areas can help our public schools desire to be more than just the status quo.
Both of my parents are former public school educators. I, like my wife, am a product of public school education. I have great respect for all educators and value our traditional public schools. I am especially proud of the public schools in my own Senate district. As your Kentucky State Senator, I take very seriously the responsibility and trust the people have placed with me. While our area public schools are not failing by any means, as a Commonwealth, we do have many low and underperforming public schools, especially in the urban areas. Even though I represent seven south central Kentucky counties, I cannot have a blind eye when it comes to our overall statewide public education. When we fail in the education of one student, we fail in providing them the building blocks for their future and our state's future. This failure has detrimental social and economic ramifications for families, communities, and the Commonwealth.
The Kentucky General Assembly has a responsibility to provide additional educational options for those students who are in public schools with scores that repeatedly demonstrate deficiencies. As legislators, we have a responsibility to the students whose future successes depend on their educational experiences, to their parents who entrust their children to public education, and to the taxpayers who fund our public schools.
Opponents of HB 520 worry that public charter schools will draw money away from traditional public schools. Charter schools would be funded with public dollars on a per-pupil basis much like traditional public schools are funded. Specified funding would "follow" students as a transfer from a traditional public school to a public charter school. Public education dollars would continue to be disbursed to school districts based on the number of students they serve. Neither school districts nor public charter schools have a right to public education funding. Funds are allocated for students' education, and those funds should follow students to whatever public school they attend. As stated in my opening paragraph, I will be providing a follow-up letter on the exact methodology and formula for public charter school funding.
The only way for a public charter school to be authorized locally is by local school board authorization. I want to repeat that again...public charter schools would have to be authorized by your LOCAL school boards, meaning that it is up to our local school boards to decide if their county wants to start a charter school or not thus eliminating a plethora of charter schools statewide. I have a hard time seeing any rural local school boards wanting to create & authorize a public charter school in their local communities. As authorizers, those boards would have the responsibility of providing oversight for public charter schools. House Bill 520 holds public charter schools to a much higher standard of accountability than traditional public schools in Kentucky. Not only would public charter schools be required to participate in the state assessment and accountability system, they would also be required to meet the academic performance standards agreed upon in their charters. Charter schools that fail to meet or make significant progress toward meeting those standards would be closed by local school board authorizers.
Public charter schools have been shown to have a positive impact on student performance across the country. However, there are also horrific stories of charter schools that have failed miserably. Charters' greatest academic gains have been with low-income students and students of color; the very students Kentucky's traditional public schools have struggled most to reach. The addition of public charter schools in Kentucky through HB 520 provides education leaders and educators across the state with an additional tool for meeting the needs of those students.
Given the performance of low-income students across the Commonwealth, that additional help is sorely needed. According to a study on the student performance gap by the Kentucky Center for Education and Workforce Statistics (KCEWS):
75% of students in grades 4-6 performing in the bottom third of students on Kentucky state assessment (K-PREP) qualified for free and reduced-price lunches (FRL).
56% of all students qualifying for FRL performed in the bottom third in reading or mathematics.
66% of all African-American students performed in the bottom third in reading or mathematics.
Kentuckians need all available tools to help these students. And while public charter schools are not necessarily the right choice for all students or even all districts, we have an obligation to provide more choices to those who need them. We need to help the students whose parents cannot afford private schools or do not have the opportunity to homeschool, especially in Jefferson & Fayette counties. It is my hope that House Bill 520 will provide that choice and a chance for those students to succeed.
In closing, I want to commend the bold leadership of the bill sponsor, my friend and colleague, Representative Bam Carney. In my election as State Senator in 2014, not a single elected official on the state level came out in public support of me as a candidate except for one, Representative Bam Carney. Bam believed in me and did what he thought was best for this area in supporting me for public office, even though it was unpopular among his political colleagues. Bam has invested and spent over twenty years as a public school educator. Bam's best interest is in the kids and it always will be. This is not about lobbyist pressure, Governor pressure, etc., when it comes to Bam. It is unfair seeing the amount of hateful comments that have been hurled his way in the wake of sponsoring this particular bill. I know it comes with the territory as an elected official...we volunteered to run for these jobs, we were not drafted.
Will HB520 be the silver bullet to fix the failing schools in our state...no. Could this legislation end up being a failure in the Commonwealth...possibly. There is no way to predict what any legislative outcome will be when first passed. In my three years in public office, I have yet to find the "perfect" bill. In fact, I will never find a "perfect" bill as long as I am in office because all bills have flaws. I hope that in five to ten years our inner city and our rural schools are performing better than before and that proper credit can be given to an educator that took a bold step, one that may have been unpopular at the time but was needed. I hope that then Bam Carney is not given the cold shoulder but rather the pat on the back that he justly deserves.
Thank you for allowing me to serve as your State Senator.
If you have any questions or comments about these issues or any other public policy issue, please call me toll-free at 1-800-372-7181 or email me at Max.Wise@LRC.ky.gov. You can also review the Legislature's work online at www.lrc.ky.gov.
Note: Senator Max Wise (R-Campbellsville) represents the 16th District which encompasses Adair, Clinton, Cumberland, McCreary, Russell, Taylor, and Wayne Counties. He is chairman of the Enrollment Committee and the Government Nonprofit Contracting Task Force; Vice Chair of the Education Committee; co-chair of the Government Contract Review Committee; as well as a member of the Appropriations and Revenue Committee; the Economic Development, Tourism and Labor Committee; the Health and Welfare Committee; and the Veterans, Military Affairs, and Public Protection Committee. He is the Chair of the Budget Review Subcommittee on Transportation and a member of the Budget Review Subcommittee on Economic Development and Tourism, Natural Resources and Environmental Protection. He is also a member of the Education and Assessment and Accountability Review Subcommittee, the Tourism Development Subcommittee. For a high-resolution .jpeg of Senator Wise, please visit: http://www.lrc.ky.gov/pubinfo/Portraits/Senate16.jpg
This story was posted on 2017-03-18 04:30:12
Printable:
this page is now automatically formatted for printing.
Have comments or corrections for this story?
Use our
contact form
and let us know.