Sen. Max Wise's Legislative Update - 26 Feb 2016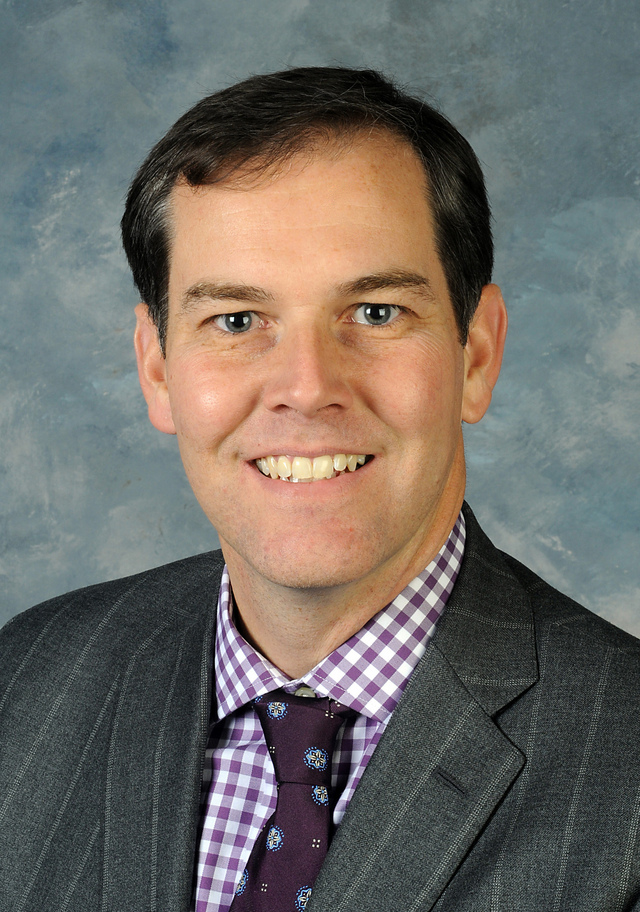 John Mackey Memorial Act honors EMS first responder who lost life while responding to
---
Click on headline to read complete article
By KY Senator Max Wise, KY-16
16th District: Adair, Clinton, Cumberland, McCreary, Russell, Taylor, and Wayne Counties
FRANKFORT, KY (27 Feb 2016) - Each day as we go about our busy daily lives, it becomes all too easy to forget how blessed we truly are, and how much we take for granted. Our community firefighters, police, and EMS professionals, without hesitation, answer the call when we need aid and protection. Not only do these individuals deserve our thanks and praise in a particular instance of heroism, but we have a duty to stand in support of these brave men and women in their hours of need as well. That is why we in the Senate made it our priority to ensure that their state government honors the sacrifices they make each day.
Senate Bill 43
is named the John Mackey Memorial Act, in honor of the Jessamine County EMS first responder who tragically lost his life while responding to a first aid call to the Jessamine County jail this past November, leaving a bereaved wife and family. This bill provides the spouse and survivors of any police officer, firefighter, or EMS worker whose death is a direct result of an act in the line of duty to be the recipient of a lump-sum payment of $80,000 dollars. No amount of money can ever replace a beloved family member, but these funds are a token of appreciation for their service to our state. I am proud to inform my constituents that this bill passed the State Senate on Wednesday with a 37-0 vote in favor.
For their commitment to their community, our firefighters deserve similar commitment from our Commonwealth. The Senate Republican Caucus responded by passing Senate Bill 195. Our firefighters are routinely exposed to dangerous carcinogens in their work. This bill creates death benefits for firefighters who died from cancer presumed to be caused from their duties. This bill, which passed the Senate chamber and now moves to the House, honors their service and sacrifice.
Senate Bill 115,
increases penalties for dealing heroin. It makes trafficking in any amount of heroin a Class C felony for the first offense. A Class C felony is punishable upon conviction between five and ten years in prison. Currently, a person convicted of trafficking in under two grams of heroin faces a Class D felony on the first offence, which carries a penalty of one to five years in prison.
SB 115 also doubles the time a person convicted of trafficking less than two grams of heroin would have to serve in prison before becoming eligible for parole. The bill calls for a person convicted of any amount of heroin dealing to serve 50 percent of his or her sentence before being considered for parole.
The bill would also apply to people convicted of trafficking fentanyl, a prescription painkiller similar to morphine, which has also caused overdose deaths in the state.
The bill's sponsor said it restores the penalties that were in place before House Bill 463 became law in 2011. HB 463 reduced some criminal penalties for certain drug charges with the goal of diverting people with substance abuse problems out of jails and prisons and into drug treatment.
Along the same lines, I believe that the commitment to protect extends to the protection of animals and the protection from the barbaric, deplorable practice of organized dog fighting. I cannot stand idly by while animals that are beloved pets of so many Kentucky families and one of God's creatures are being callously exploited in blood sport. That is why I committed to co-sponsoring Senate Bill 14. This act enshrines in Kentucky law that owning, possessing, keeping, breeding, training, selling, or transferring of dogs explicitly for fighting purposes is an offense of cruelty to animals in the first degree. Those who transgress this law will be guilty of a criminal state felony and punished with one to five years in prison.
If you have any questions or comments about these issues or any other public policy issue, please feel free to call me toll-free at 1-800-372-7181 or e-mail me at Max.Wise@LRC.ky.gov. You can also review the legislature's work online at
www.lrc.gov
.
This story was posted on 2016-02-28 07:31:03
Printable:
this page is now automatically formatted for printing.
Have comments or corrections for this story?
Use our
contact form
and let us know.