Mr. Erwin Heinrich Lepiarczyk II, Adair Co., KY (1956-2017)
---
Mr. Lepiarczyk's family requests visitation at the Newcomer Cremations, Funerals & Receptions, Southwest Louisville Chapel, 10304 Dixie Highway, Louisville, KY, at 3pm-8pmCT, on Wednesday, January 3, 2018. Prayer of the Holy Rosary will be conducted at the funeral home before the family leaves for the evening. A service to celebrate his life will be conducted at 9amCT/10amET on Thursday, January 4, 2018 at the funeral home. Graveside services will be conducted on Thursday, January 4, 2018 at 1:30pmCT/2:30pmET, at New Concord Cemetery in Garlin at 15 Cecil Blair Road, Columbia, KY
---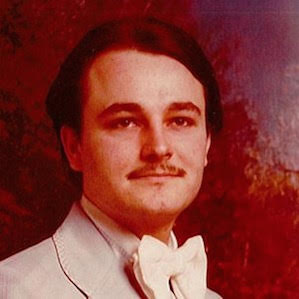 Mr. Erwin Heinrich Lepiarczyk II, of Churchill Place, Adair County, Kentucky, joined our Heavenly Father and those that preceded him in death. He was 61. Mr. Lepiarczyk was a member of The Church of the Good Shepherd in Columbia, Kentucky. Mr. Lepiarczyk was an avid singer; he began at a young age and continued his performances and recordings throughout his life. He had many accolades including a period of performance with the Kentucky Opera, a choral performance for President Nixon and many awards at the state level. He was also trilingual, an educator and sought to enrich the minds of his students. He was a true patriot; a Sons of the American Revolution member.
Mr. Lepiarczyk was born August 21, 1956 in Ft. Knox, Kentucky and died December 27, 2017 in Louisville, Kentucky. A native of Louisville, he was a graduate of the University of Louisville and held a master's degree. A devout Catholic, he died on the feast day of St. John the Apostle patron saint of love, loyalty and friendships all of which Mr. Lepiarczyk held dear in life. Mr. Lepiarczyk is the son of Mr. and Mrs. Gerhard Lepiarczyk. Before marriage, Mrs. Lepiarczyk was Miss Katherine Grider, of Columbia, Kentucky.
Preceding him in death is his loving godfather Kazimierz Rusek.
Survivors include his parents, Mr. and Mrs. Gerhard Lepiarczyk; his siblings, Mrs. Richard Charles Mercer and Mr. David August Lepiarczyk; his aunts, Ms. Frances Cross and Mrs. Witold Krygier; his nieces, Ms. Megan Katherine Mercer and Ms. Bailey Ann Taylor Stone; many cousins and countless friends.
Mr. Lepiarczyk's family requests visitation at the Newcomer Cremations, Funerals & Receptions, Southwest Louisville Chapel, 10304 Dixie Highway at 3-8 p.m., on Wednesday, January 3, 2018. Prayer of the Holy Rosary will be conducted at the funeral home before the family leaves for the evening. A service to celebrate his life will be conducted at 10:00 a.m. on Thursday, January 4, 2018 at the funeral home. Graveside services will be conducted on Thursday, January 4, 2018 at 1:30 CST at New Concord Cemetery in Garlin, Kentucky.
During his life, Mr. Lepiarczyk found pleasure in singing and the arts. He was a friend to all and sought to bring light to the world creating lasting memories with all who knew him. His legacy will not soon be forgotten. God blessed the world with Mr. Lepiarczyk and may He continue to bless Mr. Lepiarczyk and all that knew him.
- Megan Mercer
This story was posted on 2018-01-01 16:17:22
Printable:
this page is now automatically formatted for printing.
Have comments or corrections for this story?
Use our
contact form
and let us know.